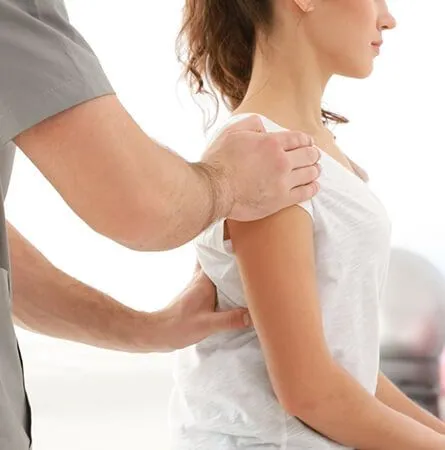 NAPRAPATHY AT LIFE WELLNESS CENTER
Life Wellness Center in Santa Fe offers one-on-one treatments with a Naprapathic Physician. Naprapathy is ideal for those seeking treatment more structural than massage and less intense than chiropractic adjustments. Treatments include manipulation of connective tissue and adjoining structures such as ligaments, joints, muscles, and dietary measures to facilitate the natural recuperative and regenerative process of the body.
Naprapathic Doctors evaluate people with connective tissue disorders and treat patients by gently manipulating vertebrae to stretch the attached ligaments and connective tissue, which may be irritating the nerves as they exit the spinal column, causing pain. Naprapathy corrects postural dysfunctions, decrease pain, loosen adhesions or tight musculature, and re-educate the muscles on appropriate firing patterns. In a Naprapathic treatment, gentle stretches, soft tissue and joint manipulations, and trigger point therapy are incorporated to achieve pain relief and long-term increase of range of motion.